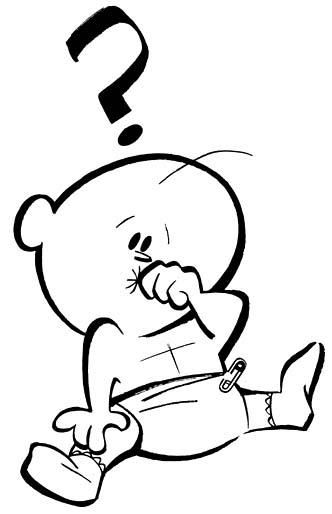 As you may already know, I'm going to be having my fourth baby at the end of May. This gives my husband and me about 5 more weeks to come up with a name. It's our fourth SON, which is making it nearly impossible to come up with yet another boy name that we BOTH love (or at least LIKE) and can agree upon.
Naming our first son was easy. We found out we were having a boy, and instantly started calling him the name we both loved and had mutually agreed on with no argument whatsoever.
Son #2 was named sort of accidentally by Son #1. Son #1 was in a Star Wars phase and we all jokingly began calling the baby "Luke Skywalker." When Son #2 was actually born, nothing but Luke seemed to fit him. (Don't worry – Skywalker is not his middle name, even though Son #1 begged for it.)
Son #3 was sheer agony to name. For months, my husband and I made and shared our lists with each other and never liked anything we found on each other's list. He tried to like some of my suggestions and I kind of tried to like some of his, but we could not come to any sort of agreement. The night before Son #3 was born, my mom forced us to go on a dinner date and not come home until we had decided on a name. The extra pressure worked, and somehow we agreed on a name we had both only recently discovered, but ironically the name ended up having a personal meaning to both of us.
Fast forward to now. My husband and I have yet to discuss baby names except for when I occasionally ask him how his list is coming along. He says he has one going, but nothing he is ready to reveal. I'm starting to get frustrated because I want to talk baby names, but at the same time I am not looking forward to a repeat of the baby naming agony we went through with #3. I don't even have my own list of baby name possibilities made out yet – I just haven't fallen in love with another boy name yet. And now time is running out! We need help.
What are your strategies for naming a baby? Do you tell family members or friends or ask for their advice/opinions on names? Does your significant other have the final say or do you? Have any favorite boy names you want to share? Please comment, I'd love to hear your input!