Happy World Breastfeeding Week!
Did you know that World Breastfeeding Week is being celebrated in more than 170 countries this week (August 1-7)?  I just read that on the official WBW organization website. To show my support, I am posting an official World Breastfeeding Week logo here on my blog and telling you What I Love Most about breastfeeding.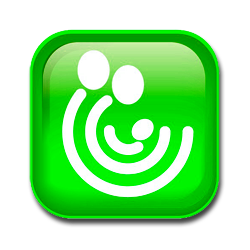 What I love most about breastfeeding is the special time that my baby and I have together while he nurses.  In these moments, he is my only focus despite any other busyness going on in our lives.
I would also like to take this opportunity to announce that my blog will be participating in an upcoming event called Let Love Nourish, taking place August 26-30. Several bloggers will be coming together to write blog posts and host giveaways relating to breastfeeding. I'm really looking forward to this event! If you or someone you know plans to breastfeed or is currently breastfeeding their baby, you won't want to miss out.
I'm currently seeking sponsors and putting together a very nice prize package for a lucky mama and baby! Please feel free to contact me if you'd like to support Mom Always Finds Out during the Let Love Nourish event.