This post brought to you by Fruit of the Loom®. All opinions are 100% mine.
The Back-to-School season has always been an exciting time for me. I remember just how much I loved going shopping with my mom for school supplies and a special outfit to wear the First Day of School. These days, I look forward to doing that kind of thing with my own kids at the end of the summer.
We've had a great vacation together, and I know I'll be sad to see the kiddos head back to the classroom. BUT. It will be a relief to me in a lot of ways, too. I have had nearly 3 months of entertaining all 4 of my boys all day, every day. I'm running out of ideas and definitely ready to get back on a regular schedule.
It's time for moms everywhere to celebrate #TGIBTS! (Thank Goodness It's Back To School) As moms, we do our best to make sure our children have what they need for their new school year to Start Happy®. My family has Back-to-School traditions to help make the transition fun and exciting.
One of the things we do is to let the boys pick out a new outfit to wear on the first day of school. This is a great time to remember to stock their underwear drawers with fresh new undies. No one wants to start the school year wearing old underpants, right? And we can all Start Happy with Back-to-School deals like Fruit of the Loom® Bonus Packs.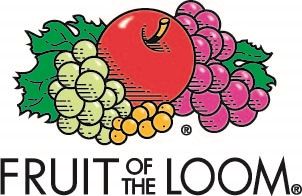 Fruit of the Loom Bonus Packs are available at Walmart and Target. Boys and Girls Bonus Packs include 3 FREE PAIRS of underwear, totaling 8 for boys and 12 for girls. I don't know about you, but I know at my house the Bonus Packs just dramatically increased the odds that my boys will have on a clean pair of undies every day at school! Moms of boys will totally understand what I mean when I say that.
Getting a deal on the things my children need to go back to school makes me happy. Thank goodness for great values like Bonus Packs and Thank Goodness It's Back-To-School!
When my kids Start Happy in the school year, I can Start Happy, too. And when I'm happy, I want to do a Happy Dance! Let's get ready for #TGIBTS celebrations with a video Dance Lesson. Will you join me?