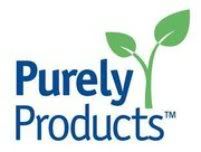 If I start to think about how many germs are all around me – on the kitchen counters, all over my kids' toys, covering the surface of my phone, the toilet seat, and oh, did the baby's pacifier get dropped on the floor and put back in his mouth? – I get a little sick to my stomach. Germs are everywhere and as a mom, it is my personal mission to get rid of as many of them as possible.
I recently learned about Purely Products. This company is focused on eco-friendly products that help keep your home clean and safe. One neat gadget you will find there is called The Pocket Purifier. This handheld device uses a special UV-C light to kill germs without chemicals!
The Pocket Purifer is small (about the size of a remote control), it's lightweight and so easy to use! All you have to do is expose the surfaces you wish to disinfect to the light for about 10-15 seconds and you're done. This light eliminates 99.9% of germs that cause colds and flu, plus e-coli, salmonella, mold, fungus and MRSA (staph).
Most everything in my house has been zapped by the Pocket Purifier at least once – it's a little addictive to walk around finding items to purify. My favorite things to use this light on are pacifiers, phones, computer keyboards, remote controls, and countertops.
The Pocket Purifer runs on 4 AA batteries and the bulb will last for 9,000 hours! That's a lot of germ killing time. The possibilities for the Pocket Purifer are endless – there are literally thousands of ways you could use this at home, work, the gym, school, and even when you travel. Germs are killed effectively and safely without harmful chemical cleaners.
BUY A

POCKET PURIFIER AT PURELY PRODUCTS
Disclaimer: I received a free Pocket Purifer for review purposes. All opinions expressed are 100% my own and are based on personal experience with the product.