Let's Start By Saying Congratulations!
2 lucky readers won a signed copy of Rocco DiSpirito's newest Now Eat This! cookbook:
Vicki & Betty (both confirmed wins)
One lucky little girl's mama is adding 2 VeggieTales DVDs (Bob Lends a Helping Hand & Larry Learns To Listen) to her collection:
Courtney
And the Halloween Trick or Treat Mystery Prize goes to….
Heather!
Since it was a "mystery" giveaway – she didn't know what she would be winning until NOW.
Here are the prizes (ARV $50+) that she will receive: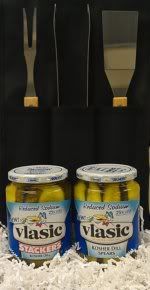 Current Giveaways at Mom Always Finds Out:
Giveaways Starting This Week (some possibly even TODAY!)
LAST BUT NOT LEAST…
The FALL FASHIONISTA EVENT we've all been waiting for begins Friday the 14th! You are going to LOVE all the amazing fashion giveaway prizes you can win on this hop. Here's a peek into the official LookBook:
Disclaimer: This post contains affiliate links.