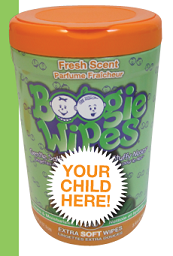 Boogie Wipes is looking for children between the ages of 2 and 10 who have done something so amazing that the whole world needs to know about it!
If your child has impacted family, friends, or your community, tell Boogie Wipes about it for your child's chance to be featured on the new 90-count canisters of Boogie Wipes.
Read more details and enter the contest HERE.
Contest is open until December.