I am pleased to announce that Zippies is a sponsor for my prize package during the Back To School giveaway blog hop event taking place August 22-31.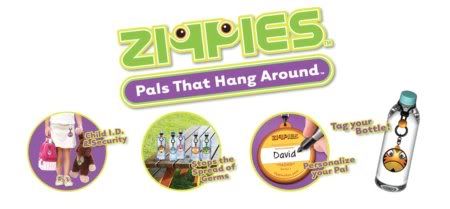 Zippies
are a cute new way for your child to identify their belongings as well as a fun toy item to collect. They come in a variety of characters that are part of a limited edition series.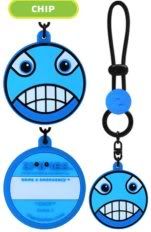 Simply add a name (and emergency phone number) to the back of your Zippies and you are able to instantly personalize bags, water bottles, keys, luggage and more. My favorite use for Zippies is to label beverage bottles with them so that no accidental sharing takes place – this will help keep germs from spreading.
Zippies can be worn as accessories on a necklace, on belt loops, backpacks – the possibilities are endless.
We recently received a Zippies Five Pack from the Limited Edition Series 1 collection. My kids loved the colorful characters faces and each one of them found a different use for their Zippies. One of them attached "Chip" to the water bottle he takes to school and "Tazmo" to his backpack. The next one can't decide WHERE he wants to put "Faina" – so he is constantly clipping it to one thing or another! And my almost 2 year old claimed "Flops" as his own to carry around to be like his older siblings.
Disclaimer: I received a Zippies 5 Pack at no cost for review purposes. All opinions expressed are 100% my own.