You may know that Umi Shoes makes great shoes for babies and toddlers, but did you know that Umi has a children's shoes collection for Big Boys and Big Girls?  The Umi Big Boys and Big Girls Fall 2011 collection includes stylish and functional boots.  My 7 year old son and I went online shopping at Umi Shoes and he chose the Carrson.  These super soft suede boots have the benefit of looking nice while providing a great shoe for my son to play in.  The tough soles provide good traction and seem like they will hold up to lots of wear and tear.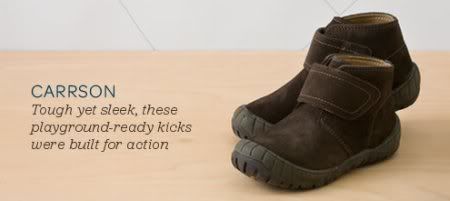 These look great with casual clothes like his jeans (shown below) and they also look dressy enough to wear with his school uniform of khaki pants.  He tells me that they feel comfortable and are easy for him to get on and off by himself.  The proof that these are his new favorite shoes is that he now chooses to wear them
every single day
.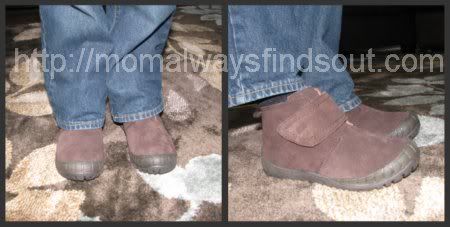 Big Boys and Big Girls can find both shoes and boots perfect for this fall and winter.  Several options are even waterproof.  All of them are constructed according to Umi's high standards for your child's comfort and safety.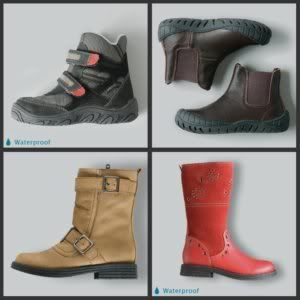 Umi Shoes offers free shipping and returns on all orders. There is a printable size chart on their website to help you order the correct size shoe for your child.  I highly recommend using the chart and to resist the urge to "size up," because all of Umi shoes come with room to grow built right in!
This is the second pair of Umi Shoes one of my children has owned and I can tell you that we are highly pleased with the durability and quality of Umi shoes.  You will be, too!
Thank you to Umi Shoes for providing me with the opportunity to review their excellent children's shoes.
Disclaimer: I received a free sample of Umi Shoes for review purposes only.  All opinions expressed are 100% my own.