One of the current hot toys for toddlers are the award-winning  Zoobies Blanket Pets. These super soft animal toys actually do triple duty as a plush friend, a soft pillow, and a fleecey blanket. My son loves to cuddle with his snuggly Ping the Panda Zoobie Blanket Pet. Ping is definitely one of the softest plush animals we have ever owned.

Like the other Blanket Pets, Ping the Panda starts out as a plush animal. Simply unhook the closure for him to transform into a pillow and unzip the pocket to roll out the blanket. These are perfect for car trips because kids can have their toy, a pillow, and blanket all in one self-contained item. It makes traveling less of a hassle since you don't have to bring a lot of different items for each child.
My son (he's almost 2) can undo Ping the Panda to make him into a pillow and blanket, but has to have help getting Ping's blanket back inside and zipped up again. I really like that the fleece blanket zips off for easy machine washing. Ping's outer shell can be spot cleaned.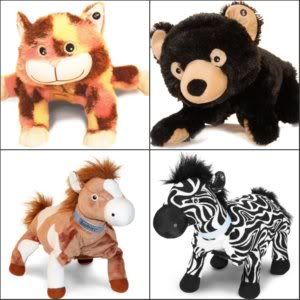 Zoobie Blanket Pets come in all sorts of animals, including zebras, giraffes, ponies, cats, bears, and many more. Your child is sure to find one (or more likely two or three or four) that they will want to own and love. These are perfect for young children and would also make a great baby shower gift.
Here are some pictures of my almost 2-year-old having fun with Ping the Panda.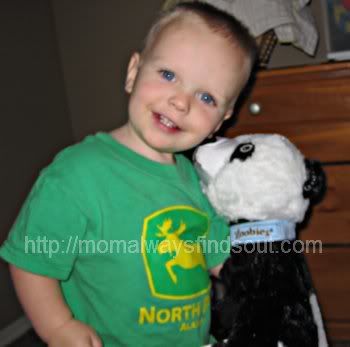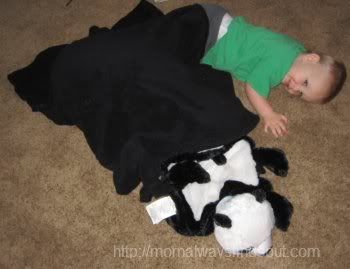 Disclaimer: We received a Ping the Panda free of charge for review purposes. All opinions expressed are 100% my own, based on experiences with the product.