This is a Sponsored post written by me on behalf of Whitney Farms for SocialSpark. All opinions are 100% mine.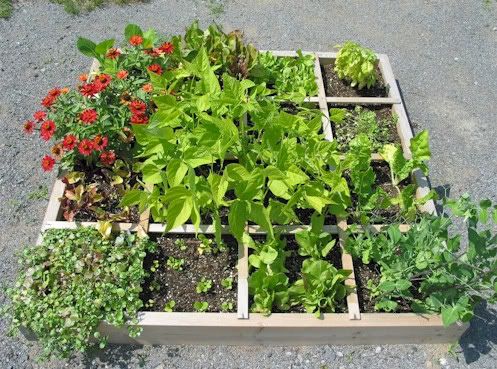 Every year, I try to grow at least a few flowers and vegetables around my house and in the garden. I have learned that using plant food is a key factor to getting the best results with my plants. Growing an organic garden is my goal for this year – similar to the one pictured above. Whitney Farms® can help you grow an 100% natural garden with their organic plant food. I think that using all-natural plant food and organic soil is the healthiest way to grow my family's vegetables. I feel good knowing that the homegrown foods we eat was produced without artificial additives.
Whitney Farms has more than 25 years of gardening experience and wants you to try their plant food and see how much better it can naturally nurture your plant and vegetable gardens compared to conventional plant foods. Their protein-based formulas are designed to provide all the macro and micronutrients your plants need to thrive. They also:
contain low to no dust

are easy to apply

are free from manure odor

provide beneficial microbes
I have not had the chance to try Whitney Farms organic plant food and soils yet, but I am looking forward to enjoying bigger flowers and vegetables that have been nourished with pure and natural ingredients that came straight from the Earth!
Save money on Whitney Farms organic plant food and soil
with a $3 coupon!