Every year, Save The Children releases "State of the World's Mothers" report, listing the best (and worst) places to be a mother. They rank 164 countries based on women's access to health care, education, and opportunities.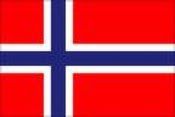 Alt for Norge!
The BEST place in the world to be a mom? That would be Norway. Almost every birth in Norway is attended by skilled help, lowering the risk of maternal mortality to 1 in 7,600. Compare that with the WORST place to be a mother, Afghanistan, where 1 in 11 women will die during pregnancy or as a result of childbirth complications in a country where only 14% of mothers have skilled medical help during the birthing process.
Eight of the Top Ten best countries to be a mother are in Western Europe, while the other two are found in the Southern Hemisphere: Australia (#2) and New Zealand (#8).
Sadly, the United States doesn't even make it into the Top Ten, Top Twenty, or even Top Thirty countries! In fact, this year the US dropped 3 slots become #31 out of the list of 44 developed countries. Not a statistic to be proud of this Mother's Day, huh? I would have assumed the United States would have a better ranking, is anyone else surprised at how poorly the US ranked compared to other developed nations of the world?
The full 2011 State of the World's Mothers report, titled "Champions for Children: Why Investing in Maternal and Child Health in Developing Countries is Good for America" can be found at www.savethechildren.org/world-mothers.