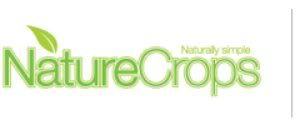 There is a new organic bar coming to USA stores soon – NatureCrops Quinoa Nutrition Bars. These highly nutritious bars come in 3 varieties: Quinoa & Strawberry, Quinoa & Almonds, and Quinoa & Prunes.
What is Quinoa?
Quinoa is a grain that has been grown for more than 5000 years. It is currently increasing in popularity due to its many health benefits and as more and more manufacturers and chefs prepare their food products using Quinoa.
What are the health benefits you get from including Quinoa NatureCrops nutrition bars in your diet?
NatureCrops Quinoa is Organic, Gluten-Free, High in Protein, Contains High Levels of Many Vitamins & Minerals, and is High in Soluble Fiber.
For more information on NatureCrops Quinoa Nutrition Bars, please visit the NatureCrops website.