Note: This is a family-friendly blog post about EdenFantasys, an adults only online store. Please be aware that this post contains links to the EdenFantasys website, and they should not be clicked on if there are children under 18 around to view the content.
One of my favorite things to do after a long, stressful day is to take a nice, hot bath. If I am really lucky, I can even talk my husband into giving me a massage! EdenFantasys has some great products and tools to help create the perfect bath and massage session. One thing I enjoy about shopping on Edenfantasys site is how easy it is to find product rankings and read customer reviews. All the items I'm about to show you were ranked in the Top Ten selling products from their respective categories.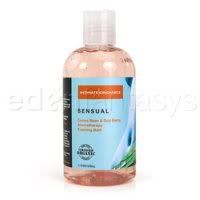 First, take a relaxing bubble bath using Intimate Organics Foaming bath. The certified organic and vegan-friendly ingredients can be also be used as a body wash. It comes in 3 scents: Cocoa bean / Goji berry, Coconut / Lemon grass, Fresh orange / Wild ginger. You can find the same three scents in the Intimate Organics Massage Oil, which is the next product I want to tell you about.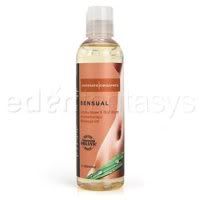 The Intimate Organics Massage Oil is slick without being greasy, and dries without being sticky. If you have never used massage oil before, just know that you will appreciate these qualities in a massage oil. There's nothing worse than feeling sticky after getting a massage. This product will not leave you feeling that way.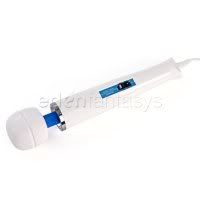 Finally, the best part: The Massager. One of the most popular massagers among women is called the Hitachi Magic Wand Vibrator. Since I got one of these last Christmas, I can vouch for this product being great at de-stressing aching muscles. It may not be quite as pretty as some massagers on the market, but it works really well! The downsides I have noticed are that since the Magic Wand is electric, there is a cord that can sometimes get in the way and also means you have to be near a power outlet to keep it running. On the bright side, you will never need to use batteries with it! You can also buy massager attachments for the Magic Wand, but I have not tried any of them so far.
Take the time to add some new products to your relaxation routine. EdenFantasys has a great selection in their Sensual Bath & Body, Massage Oil, and Massager categories. There is something for everyone.

Disclaimer: I was provided a gift card in exchange for writing this post.