I got an e-mail from Purex today containing a code to share with anyone who would like to get a great deal on a Parents Magazine subscription. This magazine usually contains coupons (including the occasional 20% off Amazon diapers coupons). It would probably pay for itself very quickly if you are a couponer. 🙂
Get an entire year of Parents Magazine for only $4. (That's only 33 cents per issue!)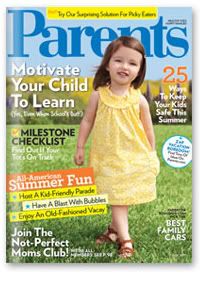 Parents® Magazine knows what's important to moms and dads: raising happy and healthy children in a safe and loving environment.
Parents makes it a priority to answer questions, share ideas, celebrate all the milestones, and create a community where kids are number one
Click on this link and use the following code if you would like to take advantage of this exclusive subscription offer from Purex: PX0947
Note from me: This Purex special offer is actually part of a contest where bloggers earn points if people sign up to subscribe using their code. I am not trying to get points for a contest – I just want to pass on this code because it is a good deal on a magazine I like to read.