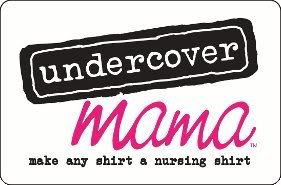 If you plan to breastfeed your baby, add Undercover Mama to your shopping list! The Undercover has quickly become one of my favorite nursing accessories. It is a simple invention that allows you to turn any shirt into a nursing shirt!
All you have to do is attach the Undercover to your regular nursing bra and you will get instant tummy coverage every time you lift up your regular shirt to nurse your baby. No more unwanted tummy exposure!
And don't worry, it is SO EASY to attach the Undercover to a nursing bra. There are a couple of ways to do it. You can either use the Undercover's hook to attach it to the bra's nursing flap below the clasp OR do what I do, and use the new, Quick and Easy Loop.
It is easier for you to watch how to use the Undercover than for me to explain in writing. Here's a video clip:
Undercovers currently come in 7 colors (only 6 are pictured below), including several basic color options like black, white, and nude, so that you can match them with any outfit.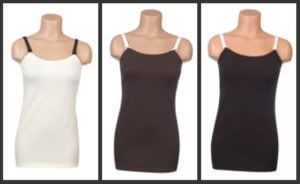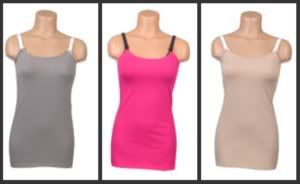 I love my Undercover! It has helped me to wear all of my favorite nursing bras again. You see, I had stopped wearing my most comfortable nursing bras and was wearing nursing tank tops for coverage under my regular shirts.  Now that I have an Undercover, I can turn any of my nursing bras into a nursing tank/shirt and wear them once again. That makes me very happy, because I spent a lot of money on some nice nursing bras that were not getting any love until I found out about the Undercover.
Undercover Mama has kept me nursing in style and with the type of coverage I need. I highly recommend the Undercover to any nursing mother.  You will love it as much as I do!
Disclaimer: I received a free sample Undercover for review purposes. All opinions expressed are 100% my own and are based on my personal experiences with this product.