Can you believe 2013 marks the 43rd Earth Day? The first Earth Day was celebrated in 1970 by 20 million people in the United States. Since then, Earth Day has gone global and is observed by more than 1 BILLION people.
Let Earth Day take root in your life! Take a look at this timeline of significant dates in Earth Day's history infographic. Learn facts such as which president organized the Environmental Protection Agency (EPA) and what year the Clean Water Act was passed?
Do you know the Earth Day 2013 theme? (It's The Face of Climate Change.)
You'll also find a list of Green Action ideas you can do to celebrate the 2013 Earth Day, such as starting a garden, compost pile and carpool. Sign up at the Earth Day Network and find local events near you.
How will you be celebrating Earth Day this year? Let me know in the comments section.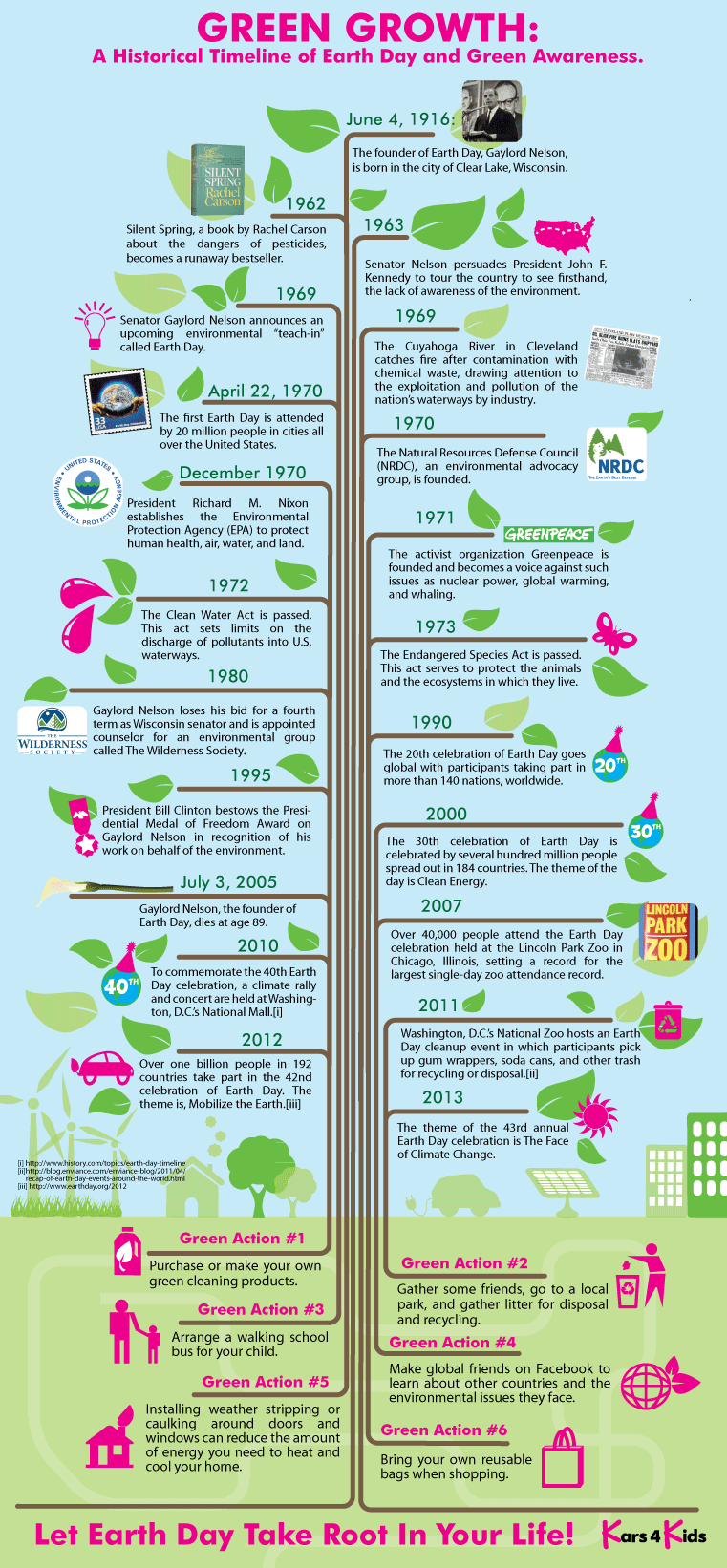 Earth Day
graphic produced by the
Kars4Kids car donation
program "Responsible vehicle recycling for future generations."