What mom doesn't want to be pampered on Mother's Day?
Pure Romance
(*adults only shopping site*) has a wonderful line of sexy pampering products perfect for helping mom feel relaxed, confident and beautiful.
I received a beautifully packaged gift set from Pure Romance – it arrived in a huge black gift box tied with a hot pink ribbon, which was too much temptation for me to immediately open it up instead of taking a picture of it first so that I could show you (sorry, it really was that exciting for me, though!).
Inside the gift box, I found all of the following from Pure Romance's exclusive line of products: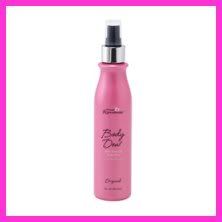 The Body Dew After Bath Oil Body Mist with Pheromones is great for spritzing on after a shower or bath – or it can also be used as a bath oil. As an avid bath-taker, I have enjoyed soaking in a hot tub with the light, sweet Pomegranate fragrance that leaves my skin soft and moisturized. I also used the Pomegranate shave cream and found it very moisturizing, which helps keep skin rash-free. In fact, the shave cream is so moisturizing that it can also be used as a hair conditioner. Every Pure Romance product I tried smelled so good – truly aromatherapeutic! Be sure to check out their many different scent options.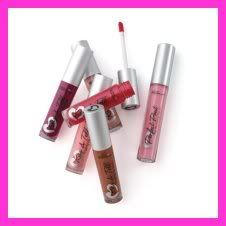 Beauty products are always fun, and the Kiss and Tell Lip Gloss and Body Bling are two great items to pick. I liked that the lip gloss was not super sticky and added a nice berry stain color to my lips. Kiss and Tell Lip Gloss is available in many different shades. The edible Body Bling adds a sexy golden shimmer to skin. Totally fun! You can even mix it with clear lip gloss to create a sparkle.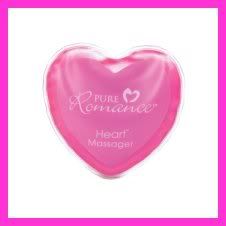 Ah, the Heart Massager…so nice and perfect for easing tension! It warms up to soothe sore muscles and provide a sensual massage experience. It can be reheated to use again and again. Use this with the Serenity Massage Lotion (with pheromones – I tried the Sensual Citrus fragrance) for a heavenly and relaxing aromatherapy experience.
Visit Pure Romance (Adults 18 and up only) to shop for the perfect gift set for giving your special someone for this Mother's Day. You can also find out information on how to become a Pure Romance affiliate.
Connect with Pure Romance on Facebook and Twitter.
Come back to Mom Always Finds Out during the I Love My Mommy giveaway event (May 5-10) and enter to win a prize package that will include all of the Pure Romance products that I mentioned here! (Retail Value of $93!)
Disclaimer: I received Pure Romance products free of charge for review purposes. All opinions expressed in this review are my own, based on personal experience with the products.