CONGRATULATIONS TO ALL OF THE WINNERS OF THE FOLLOWING GIVEAWAYS!
*Back To School Giveaway Hop Prize Packages
Grand Prize Winner: Loretta Lynn
Runner Up: Janice H.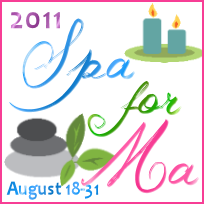 *Spa For Ma Prize Package ARV $400
Grand Prize Winner: Karen H. F.
Runner Up #1: Melissa P.
Runner Up #2: Holli M.
*Picky Sticky Baby Month Onesie Stickers, 8/31
Michelle@womenwwin
*Tellurian Baby Natural Products
Tosha P.
*Saline Soothers (Adult Boogie Wipes), 8/31
Heather S.
Carrie P.
I will be getting e-mails sent to each of the winners by this evening, so watch your inbox for something from me.
Thank you to everyone who entered these giveaways, I had a great time reading your entry comments…YES, I read them all! It's nice to hear little snippets of your daily life and I appreciate your sharing them with me.
Thank you to my many wonderful sponsors for making these great giveaways possible.
I have several big giveaway blog hop events coming up (including Go Green, Fall Fashionista, Trick or Treat, Handmade With Love & more!).
If anyone is interested in details on how to sponsor a prize here on my blog and get FREE promotion for your products and website, you can contact me at momalwaysfindsout@gmail.com.