This post brought to you by Enterprise Rent-A-Car. All opinions are 100% mine.
We are going to be flying to see my parents soon, which means we won't have our own car to drive around once we get to their house. We'll need a rentai car from Enterprise Rent-A-Car.

Our home is in the desert…far away from any ocean. Luckily, my parents live near the beach! None of my kids remember the last time they visited the beautiful white sands of Panama City Beach, Florida. So it's the perfect time for a road trip to the Gulf Coast for us! I can't wait to make my way down the boardwalk to the emerald green waters!
Of course, since it's wintertime and the weather is too chilly to swim, we'll find other fun activities to do. One place I know my kids would love to visit is the Gulf World Marine Park. They won't soon forget seeing sharks, alligators, penguins, sea turtles, and flamingos!
We've actually rented cars twice this past month from Enterprise and had excellent service each time. We should definitely join the program at the Enterprise Plus Your Points promotion website so we can start earning points towards a free rental car. The Plus Your Points promotion allows you to earn double points towards future rentals.
Rental cars can come in handy when you want to drive a car that gets better gas mileage, to avoid wear and tear on your personal vehicle and to upgrade to a larger vehicle. We usually rent a minivan when we have family and friends come to visit. That way we can all fit to ride together in the same vehicle. My husband often rents a car to travel in for work-related trips so he doesn't put miles on his own car.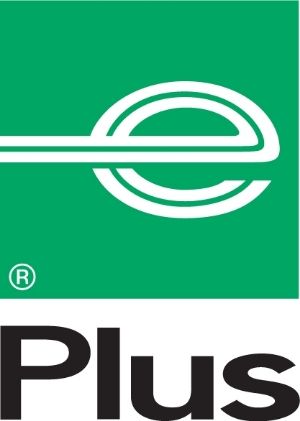 Enterprise makes it so easy to earn points. A few examples of ways members can earn points are:
Purchase a qualifying rental – Double Points

Add a GPS unit to a qualifying rental – 50 points

Share the qualifying Plus Your Points message on Twitter – 20 points 

Refer a friend to the Plus Your Points program (who subsequently rents with Enterprise at least once during the promotional period) – 300 points
Everyone must register in order to track and earn points. To register and see a full list of ways to earn points, visit the official Enterprise Plus Your Points website. 
The Plus Your Points promotion began December 2, 2013 and ends on March 31, 2014. During this time, you can earn double points on qualifying rentals. That means it takes less time to get your free rental! The more points you earn, the more opportunities you have to earn free rental days. There are no blackout dates and points never expire as long as the member rents at least once every two year period. Be sure to Follow us on Facebook,
I know I'm excited about the Enterprise Plus Your Points promotion, how about you? Go ahead and register today so you can start earning points!
Are you planning a winter road trip? If you could go on a road trip anywhere you wanted, where would you go?